Lunch Menu
11:00am-2:30pm, Monday-Saturday
LES SOUPES
Soupe du Jour  
Chef Daniel's daily soup selection
cup 6 / bowl 10
Soupe à l'Oignon
onion soup, crouton, bacon, gruyère, beef broth — 11
LES BELLES DU JARDIN
Salade Caesar
romaine, anchovy, crouton, parmesan, caesar dressing — 10
add salmon – 7
add chicken – 5
L'Endive au Bleu
belgium endive, apple, walnut, blue cheese dressing — 12
add salmon – 7
add chicken – 5
​Salade de Chèvre Chaud
warm goat cheese, butter lettuce, tomato concassée, mustard vinaigrette — 13
La Salade de Poulet au Curry
curry chicken salad, grape, coconut, celery, walnut, lettuce — 13
Salade Niçoise
preserved tuna, haricot vert, olive, tomato, hardboiled egg, yukon potato, vinaigrette — 14
LES PETITS PLATS
Les Moules Marinières
pei mussels, red onion, garlic, parsley, white wine butter broth — 15
Les Escargots de Bourgogne
burgundy snail smothered in garlic, parsley butter — 14
Gallette de Crabe Bleue
jumbo lump blue crab cake, celery root remoulade, tarragon mustard aioli — 19
Salade de Kaki, Burrata et Jambon de Bayonne
persimmon, toasted pumpkin seed, burrata, arugula, bayonne ham, dried cranberry — 14
Foie Gras Chaud et Tartelette de Pomme
pan seared foie gras, apple tart, chestnut puree, blackberry port reduction — 21
RIVIÈRES ET OCÈAN
Filet de Saumon
pan-seared salmon, apple cider gastric, lentil, butternut squash puree, brussel sprout, crispy parsnip — 16
Ravioles de Homard
lobster ravioli, creamed green cabbage, preserved lemon broth — 18
Coquille Saint-Jacques
pan-seared diver scallop, mustard mushroom cream sauce, shallot, herb breadcrumb potato, haricot vert, baby carrot — 17
LE TERROIR
Crêpe au Poulet
crêpe filled with organic chicken and mushroom, farro risotto, haricot vert, carrot, tarragon cream sauce — 14
La Daube Provencale
classic braised beef stew with carrot, onion, in a rich beef and red wine sauce, served with tournée potato — 18
Les Escalopes de Veau aux Câpres
pan-seared veal scaloppini, lemon butter caper sauce, daniel's potato gratin, haricot vert — 29
Quiche Lorraine
jambon de paris, onion, gruyère cheese and bacon quiche, haricot vert, carrot — 14
Poulet aux Morilles
pan-seared amish chicken breast, morel brandy cream sauce, tournée potato, carrot, haricot vert — 17
VÈGÈTAL
Courge Delicata Farcie
roasted Delicata squash, cauliflower, bechamel sauce, gruyere, cranberry, almond, tri color quinoa — 15
Tarte aux Legumes 
Butternut squash, kale and onion quiche, mixed lettuce, dried cranberries, toasted pumpkin seeds — 13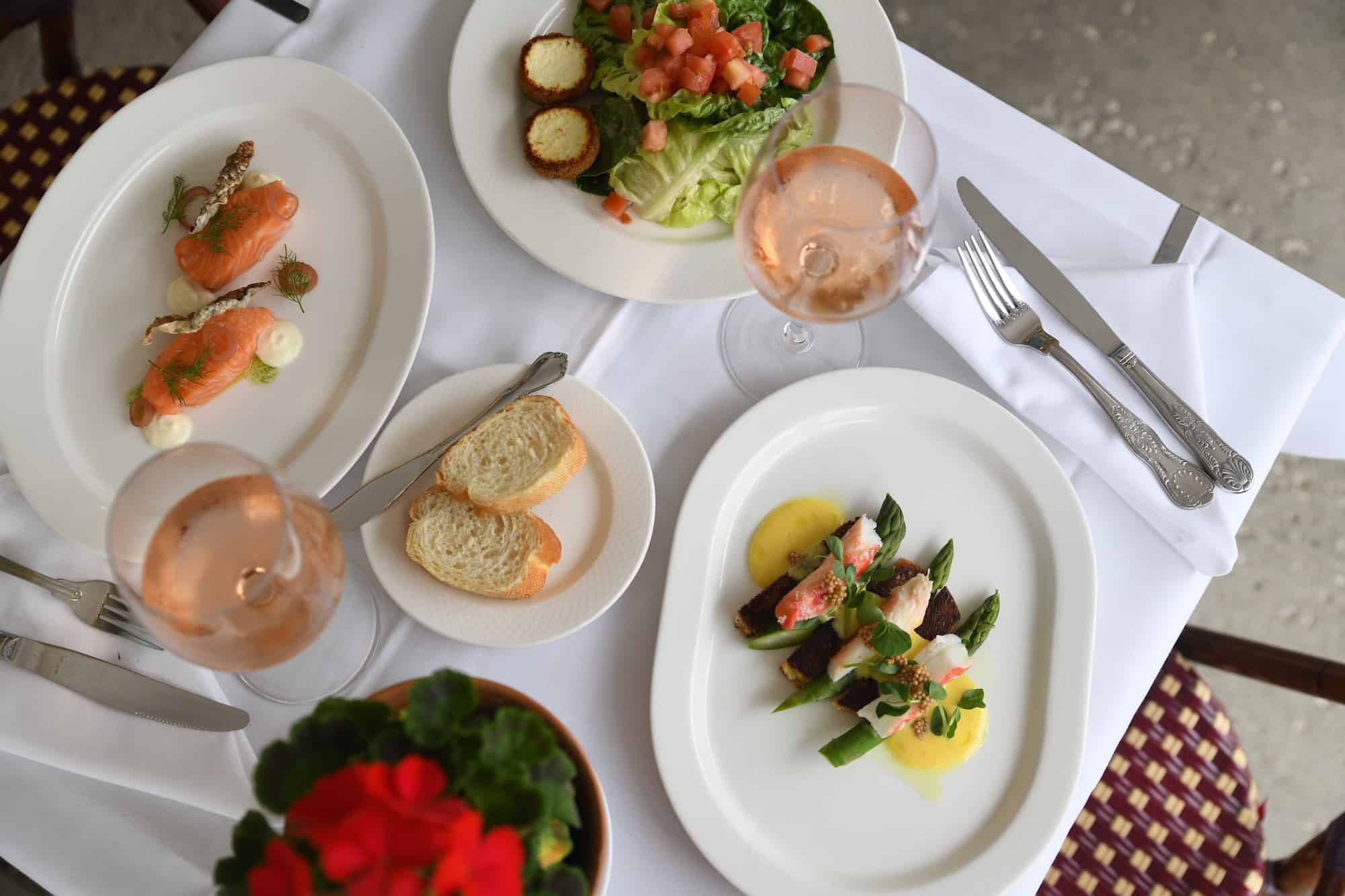 APERITIF
fine herbe marcona almond — 5
marinated mixed olive — 6
stuffed date, blue cheese, bacon — 7
all three — 15
LA FORMAGERIE
seasonal selection of artisanal cheese
single cheese — 7
two cheese — 13
three cheese — 19
PÂTÉ DE CAMPANGE
country pâté, compote, tartine — 10
SIDES
Gratin de Pomme de Terre
daniel's potato gratin — 7
Haricot Vert
french green bean — 7
Choux Bruxelles
brussels sprouts with bacon and cranberry — 7
Our meat, poultry, and fish come from ranches, and fisheries guided by principles of sustainability.
Note: Consuming raw or undercooked meats, poultry, seafood, shellfish, or eggs may increase your risk of food borne illness, especially if you have a medical condition
$5.00 split plate charge
20% gratuity will be added to parties of 6 or more
Location
3936 W. 69th Terrace 
Prairie Village, KS 66208
In the Village Shops
Hours
LUNCH
Monday-Saturday
11:00am-2:30pm
DINNER
Monday-Thursday
5:00-9:00pm
Friday & Saturday
5:00-10:00pm

Closed Sunday.
Connect
Subscribe to our email newsletter to receive our weekly prix fixe menu, new seasonal items, special events, and more!