INTERESTED IN JOINING OUR TEAM?
We are always looking for talented, experienced, hard-working people to join our team here at Café Provence.
To apply for front-of-the-house or kitchen positions, please send your resume and cover letter to info@cafeprovencekc.com.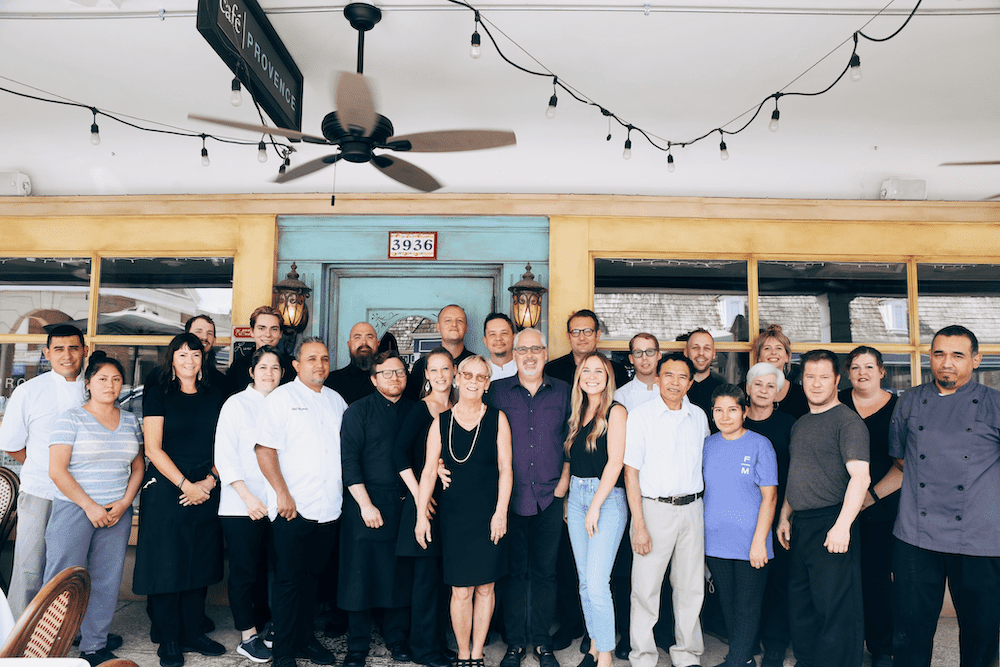 Monday - Saturday
11:00am - 2:30pm
Monday - Thursday, 5:00pm - 9:00pm
Friday & Saturday, 5:00pm - 10:00pm
Closed Sunday
3936 W. 69th Terrace
Prairie Village, KS 66208
in the Shops of Prairie Village
Top 100 Restaurants in U.S.
OpenTable - 2021, 2020, 2019, 2018, 2017, 2016, 2015, 2013, 2012
100 Most Romantic Restaurants in America
OpenTable - 2020, 2019, 2018

Visit our French Market, just around the corner in the Shops of Prairie Village, to pick up your favorite Cafe Provence soups, salads, sauces, sweet treats, and more.
3936 W. 69th Terrace
Prairie Village, KS 66208
In the Shops of Prairie Village
913-384-5998